Welcome To Eco Depot!
It is our mission to promote and encourage sustainable living practices and environmental stewardship. Eco Depot will provide a venue to educate consumers on all products and their uses to create less negative impact on the environment. We will be the premier source located in Spokane, Washington for all products and solutions to save the environment and your energy costs. Serving Washington, Oregon, Idaho and Montana, we dedicate our business to providing the consumer with up to date products, service and support. Eco Depot will manage our business in an ethical and legal manner. We will respect and value all customers equally, and conduct all transactions and projects in a responsible and professional manner.
Sky's The Limit
Vivamus ipsum velit, ullamcorper quis nibh non, molestie tempus sapien. Mauris ultrices, felis ut eleifend auctor, leo felis vehicula quam, ut accumsan augue nunc at nisl.
A Closer Look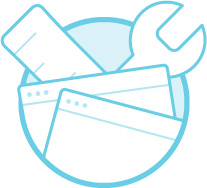 Site Visit Analysis
On the initial visit to the residential or commercial property, we determine what the client can actually accomplish. We focus on their expectations and the actual reality of what a Solar Energy Installation will achieve. click here to learn more
Badges of Honor
It takes a good track record of being a conscientious, responsible and respected dealer and installer of solar energy products to gain the NABCEP certification. Check out a pleasant review on Houzz…Houzz is the leading online platform for home remodeling, connecting homeowners and home improvement professionals. click here Eco Depot is a proud member of Solar Washington – working to advance solar energy in our state. click here to learn more.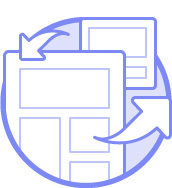 What to Expect
Now that you have made the important money saving, environmentally clean decision to go with solar for your home or business, here is the process involved after agreement. Click here to learn more
Nadine Sullivan
President
Nadine Sullivan, born and raised in Spokane, has successfully owned and operated Eco Depot Inc., for twenty years. She attended Lewis and Clark High School and graduated from Eastern Washington University majoring in elementary education. Nadine taught in the Central Valley School District and in Vancouver, WA. A proud mother of four children, Nadine feels the best lesson you can teach a child is how to use the library, and says she became a better teacher after becoming a mother. All four of Nadine's children are successful adults. She is also a grandmother to thirteen grandchildren.
Eco Depot started with extremely humble beginnings. Nadine and her brother, Bruce Gage came up with the idea to open the business focusing on being the premier source for environmentally sustainable products and services. Their main focus was to educate consumers while providing a marketplace for environmentally sustainable products and services. The business began in an Airstream travel trailer, with a phone and a fax.
In the past twenty years, much has changed at Eco Depot. Nadine purchased a building located on the corner of Sprague and Perry in Spokane, WA. She decided they needed a location to properly display the many products they offered to make your home an eco-paradise. A beautiful showroom now highlights all of the green products they sell. From natural lighting, paints and finishes, cleaning products and the Ecosmart™ Fireplace.
Nadine is one of the past presidents and one of the founding members of the Inland Northwest Spokane Chapter of NAWBO (Inland Northwest Chapter of National Association of Women Business Owners ) In 1999 Nadine and Bruce entered into solar installation for residential and commercial clients.
And, since 1999 they have successfully sold over 140 solar systems, saving their clients on their energy bills, while enjoying clean energy!
Bruce Gage
Solar/Wind Consultant
Bruce Gage is a Spokane Native that has been interested in all things "environmental" since he was a child. Growing up in an urban gardening family, playing in the dirt was his everyday norm! He graduated from Ferris High School and while attending there, he was a member/officer of the Ecology Club and has been following the backwoods/off grid alternative energy scene ever since. Bruce uses all natural products from food to hygiene.
After High School, Bruce attended Eastern Washington University majoring in physical therapy. He became a registered massage therapist and simultaneously opened and owned a natural food store. Natural is a way of life for Bruce. He sold the business, made a profit and joined his brother's business, Best Buy Stoves, working there for thirteen years. Best Buy Stoves sold pellet, wood and gas stoves.
In 1994 Bruce and his sister Nadine Sullivan opened Eco Depot, focusing on becoming a premier source for environmentally sustainable products and services.
Bruce heads up all consultations, sales, design and installation of residential and commercial Solar Energy systems. He proudly boasts over 140 successful installations in Washington, Idaho, Oregon and Montana. He knows everything there is to know to answer any question you may have concerning a conversion of your home to Solar Electricity.